Categories:
Other Brands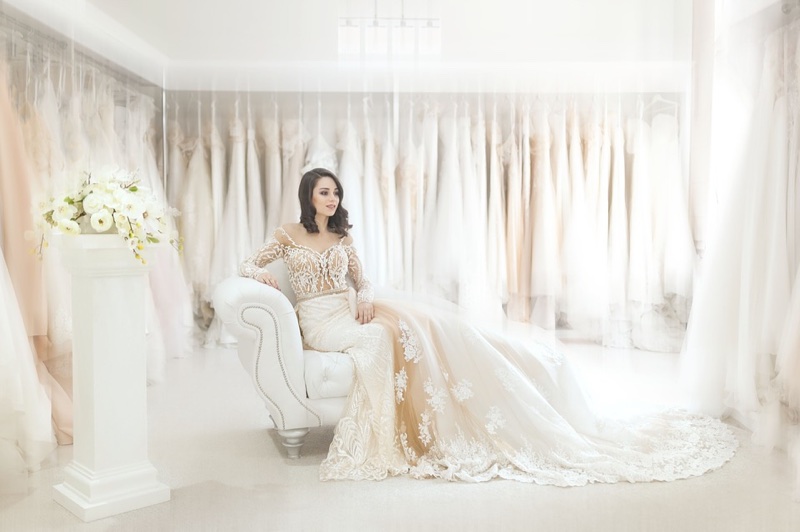 Photo: Pixabay
When it comes to your wedding day, a major amount of time and effort goes into finding the perfect dress. But every bride knows that it is not just about your gown. Every single accessory counts from a veil to your shoes and even your jewelry. An amazing dress is definitely an important factor to looking good, but if your accessories are less than stellar, they can easily bring your look down. In this guide, we rounded up five items that you want to get right for your big day. From wedding veils to bridal sashes, discover them all below.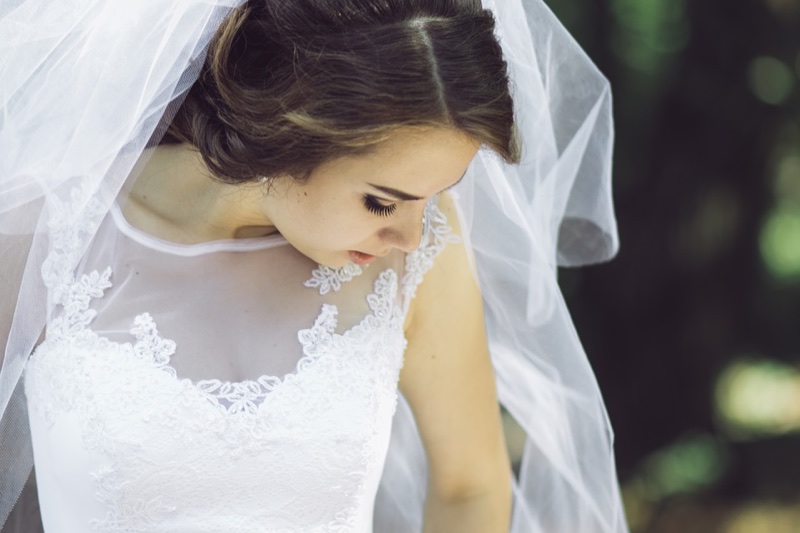 Photo: Pixabay
WEDDING VEILS
The first accessory we will be looking at is the wedding veil. This traditional accessory can add a sense of drama and mystique to any dress. Whether you are looking for a short veil that just covers your face, or a long veil that reaches to the floor–it's all about showing off your personal style. A lace veil works perfectly for the more traditional bride while a sequin embellished style works for the more modern bride.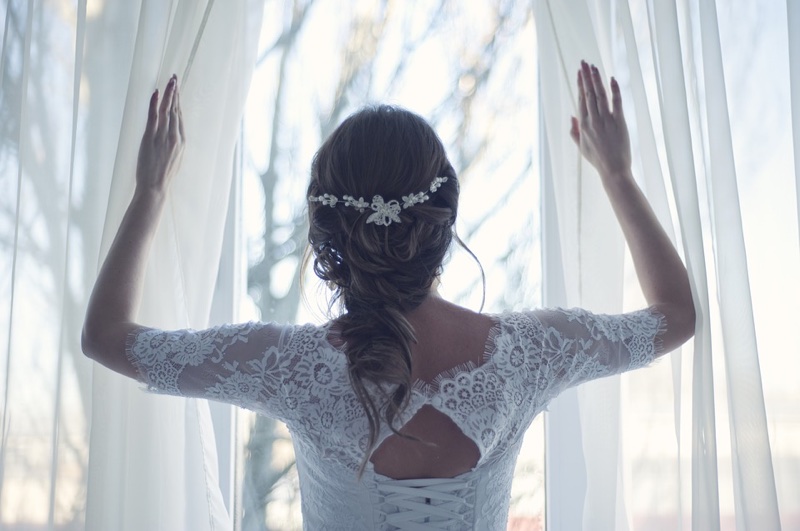 Photo: Pixabay
HAIR CLIPS
Now that you have your wedding veil taken care of, you'll want to focus on your hair. Will you be wearing it up or down? Maybe half up and half down. Another way accessory to pay attention to for your wedding day are hair clips, combs and halos. Picking out your hair accessories can easily allow you to showcase your personal style. If you normally wear bohemian style, choosing a floral embroidered headband or halo is a good choice. More into a classic look? A glittering comb attached to an elegant bun will look absolutely timeless. And if you want to keep it understated, looks for a bejeweled pin.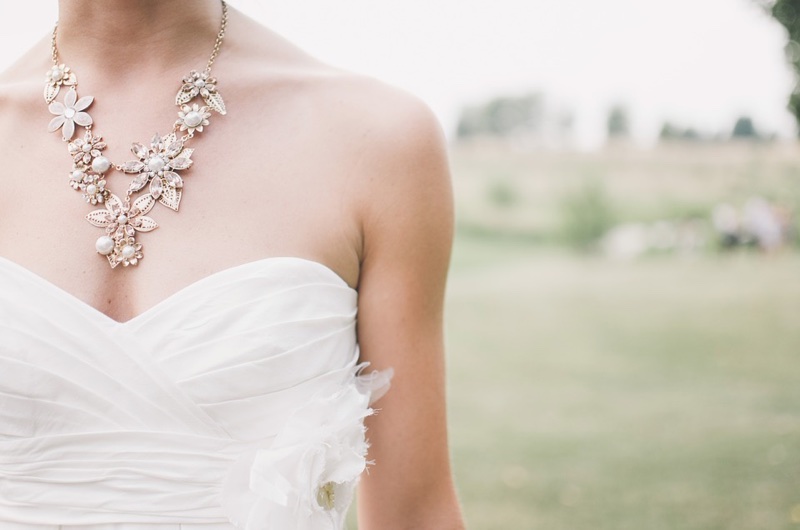 Photo: Pixabay
JEWELRY
Another aspect of your wedding look that you should focus on is your jewelry. Whether you want to keep it simple by just wearing earrings or layer up on the bracelets, there's plenty of options. Of course, you need to consider the silhouette of your dress before selecting your jewelry. If you have a plunging neckline, a large, pendant necklace can really pull the look together. For those who decide to wear their hair in a updo, a glittering pair of chandelier earrings channels an elegant look. And if you want to pay homage to your relatives, you can easily wear family heirlooms to bring a sense of tradition to the ceremony.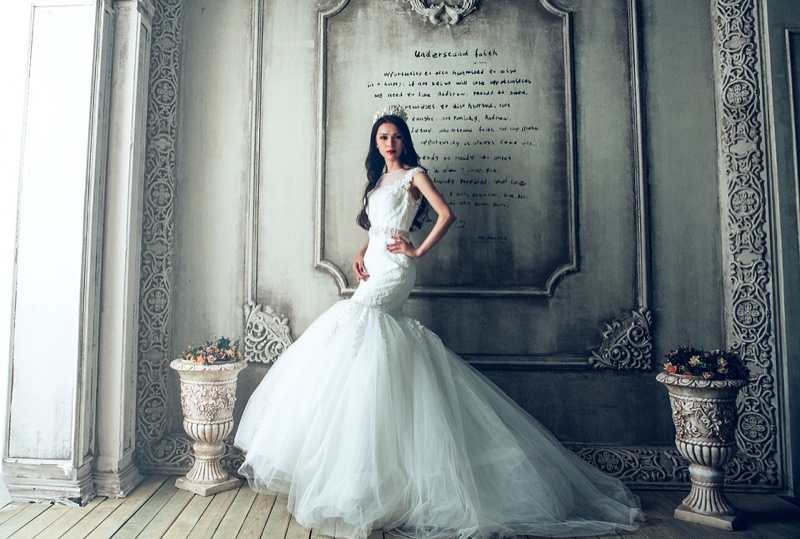 Photo: Pixabay
BELTS / SLASHES
Another perfect finishing touch to your wedding dress is a belt or even a sash. We recommend to let your dress take the lead when it comes to selecting a belt. The more minimal your dress is, the more opulent your belt can be. Think crystals, sequins and jewelry. On the other hand, if your dress is already embellished, a simple satin sash will make the ideal accent. It's the small things that make a difference.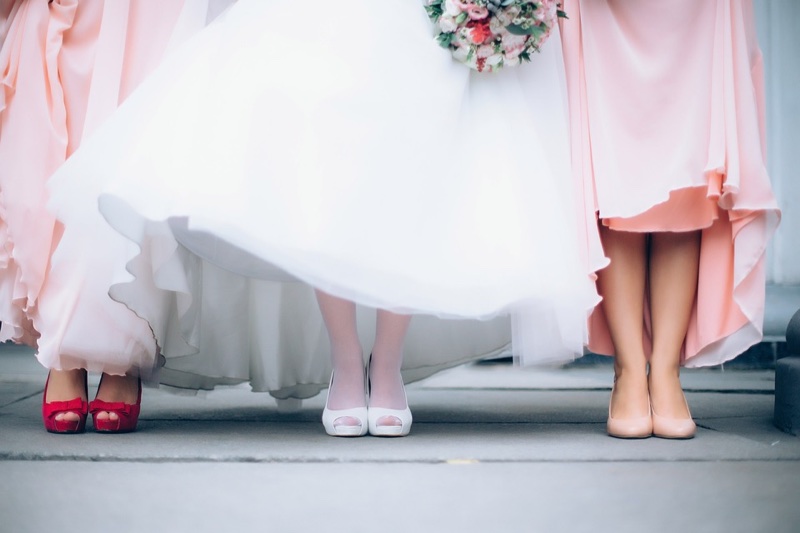 Photo: Pixabay
SHOES
Last, but not least, we put a focus on shoes. When it comes to footwear, you must focus on style, color and silhouette. An ivory pair of pumps can go great with a traditional white wedding dress. However, if you want to turn up the shine factor, search for glittering sandals embellished with crystals. If you are a girl looking for comfort, don't be afraid to wear flats! But look for those made in special fabrications. Lace or satin ballet flats will be absolutely gorgeous with just about any look.
comnum(0) tbcount(0) tbcount(295)
Categories:
Other Brands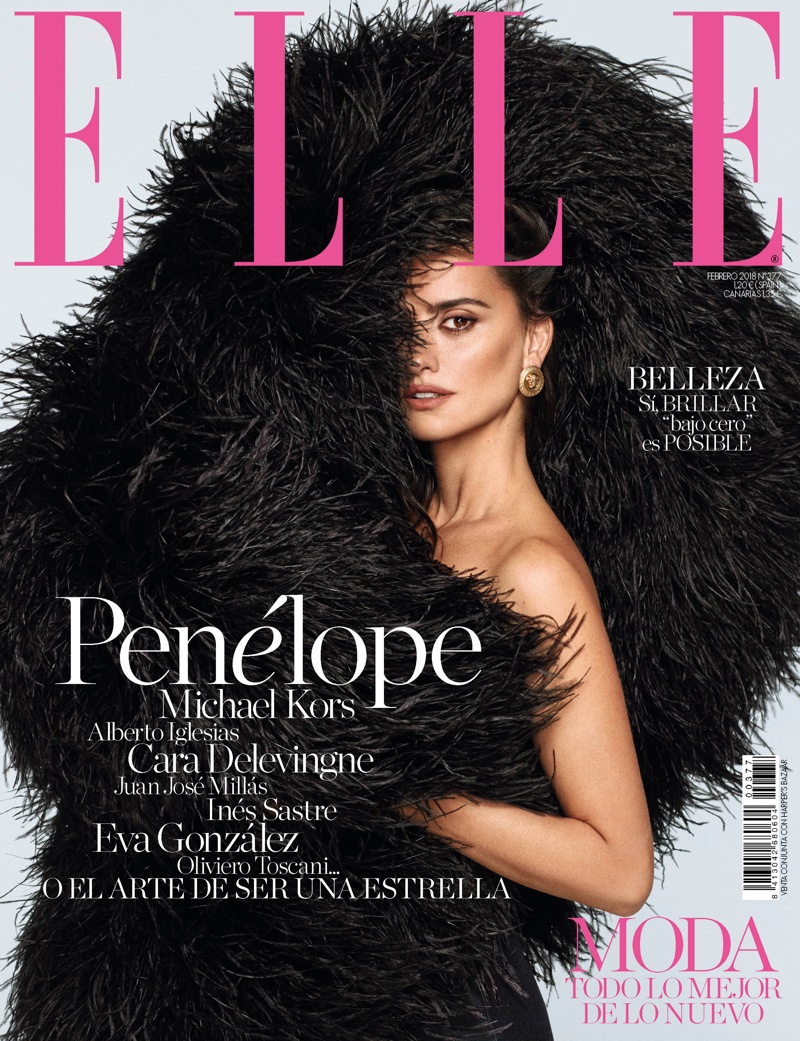 Penelope Cruz on ELLE Spain February 2018 Cover
Actress Penelope Cruz turns up the glam factor for the February 2018 cover of ELLE Spain. In front of the lens of Xavi Gordo (8 Artist Management), the Spanish beauty wears a feather embellished dress from Saint Laurent with Versace earrings. For the accompanying shoot, Penelope poses in luxe pieces from the spring collections. Fashion editor Inmaculada Jimenez dresses 'American Crime Story: The Assassination of Gianni Versace' star in the designs of Chanel, Giorgio Armani, Balmain and more.
Related: Penelope Cruz Enchants in Minimal Looks for Interview Magazine
COVER SHOOT: PENELOPE CRUZ BY XAVI GORDO FOR ELLE SPAIN FEBRUARY 2018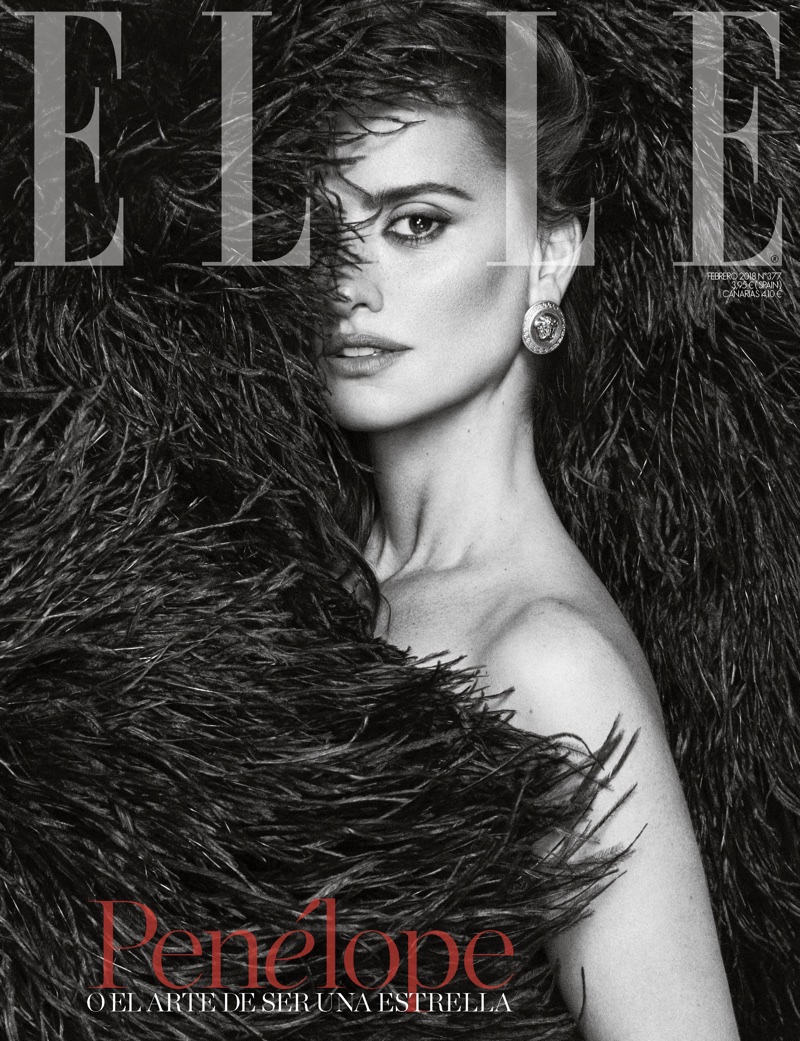 Actress Penelope Cruz wears Saint Laurent dress and Versace earrings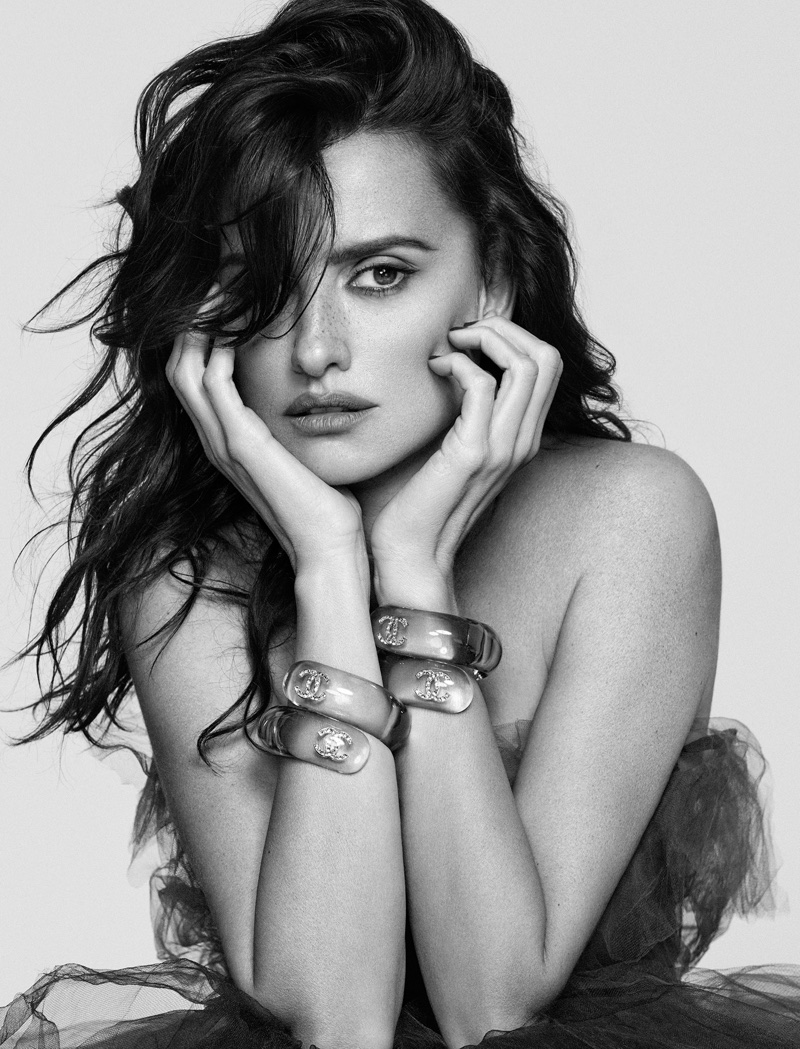 Photographed by Xavi Gordo, Penelope Cruz wears Oscar de la Renta dress and Chanel bracelets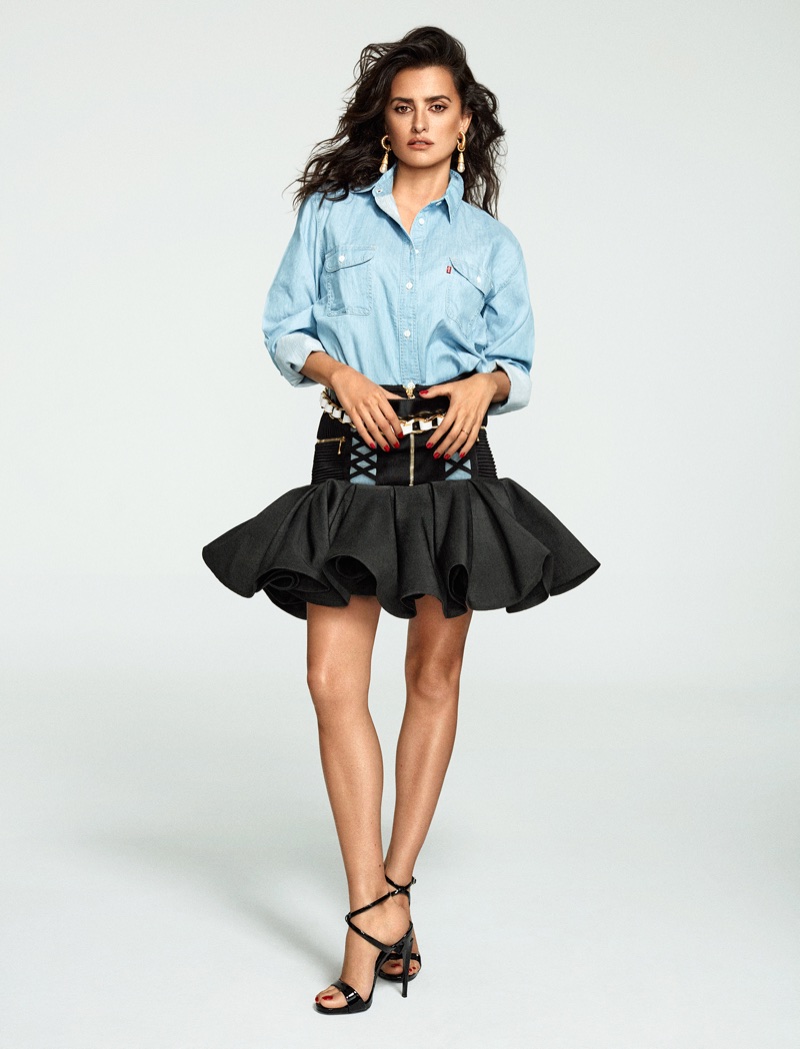 Penelope Cruz wears Levi's shirt with Balmain skirt and Giuseppe Zanotti heels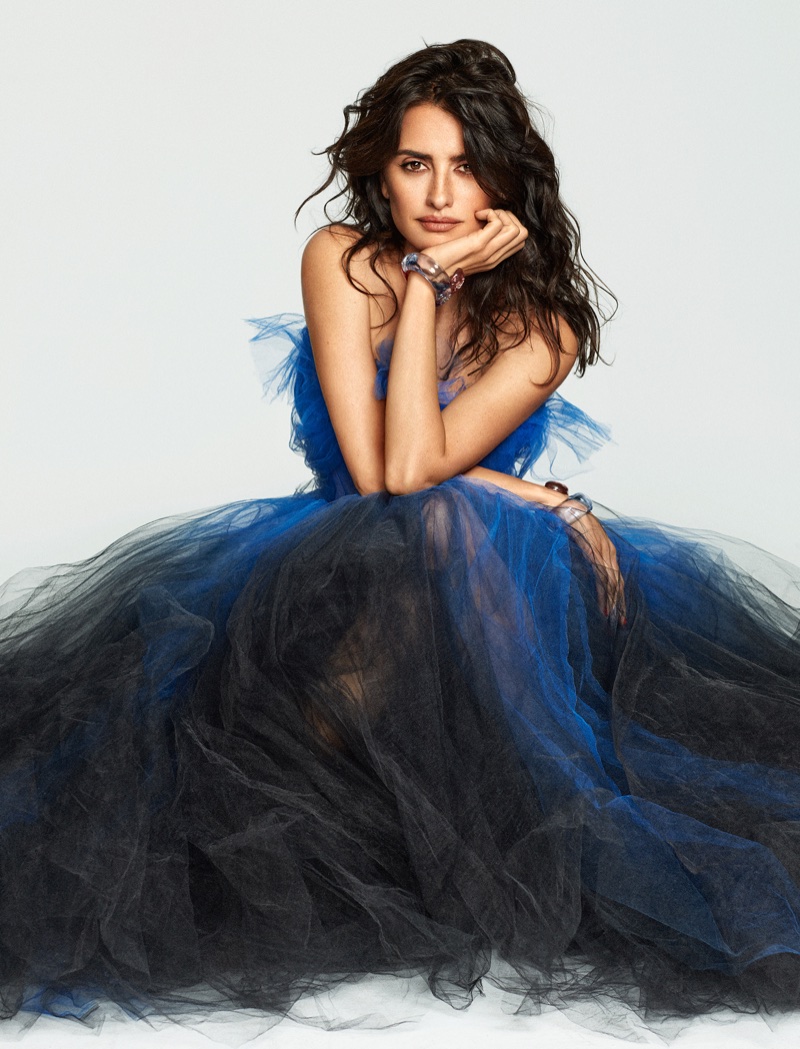 Actress Penelope Cruz wears Oscar de la Renta gown with Chanel bracelets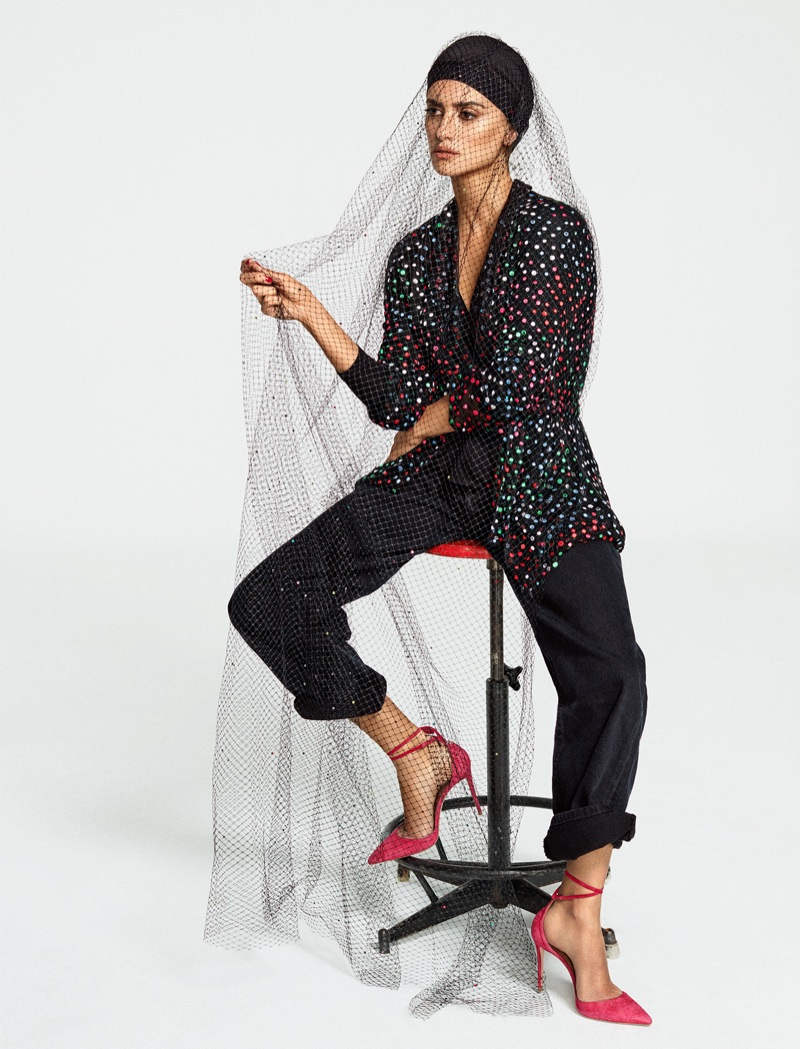 Penelope Cruz poses in Giorgio Armani hat, jacket and pants with Aquazzura heels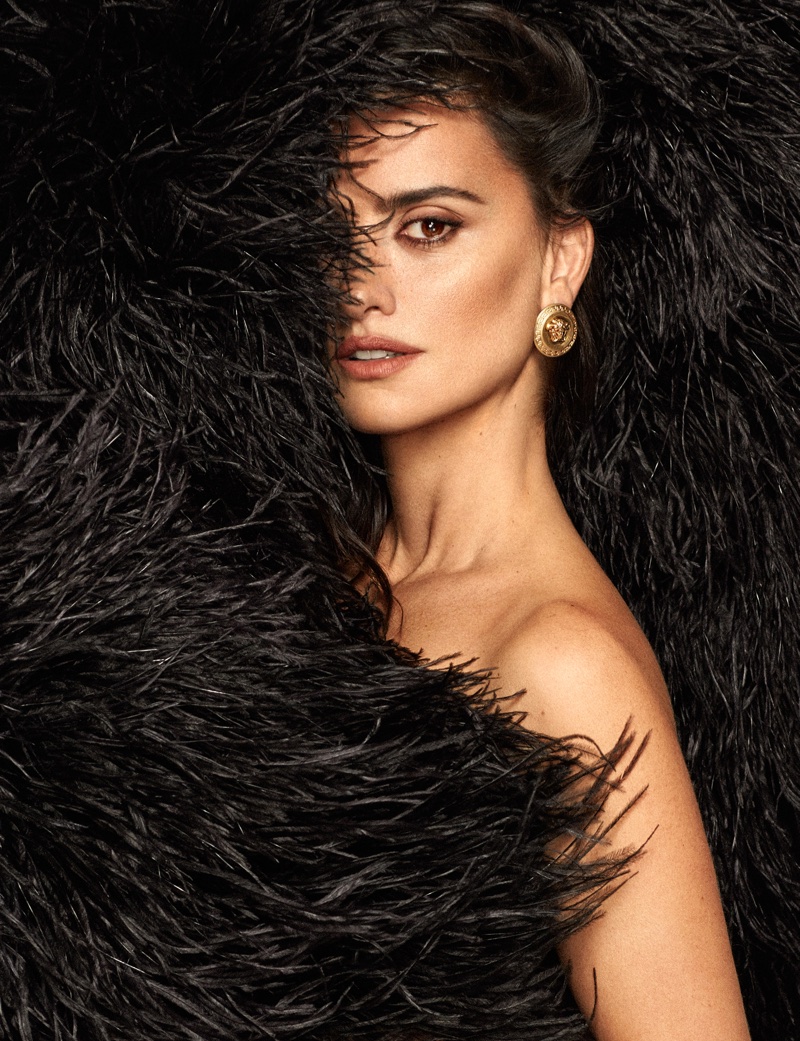 Ready for her closeup, Penelope Cruz poses in Saint Laurent dress and Versace earrings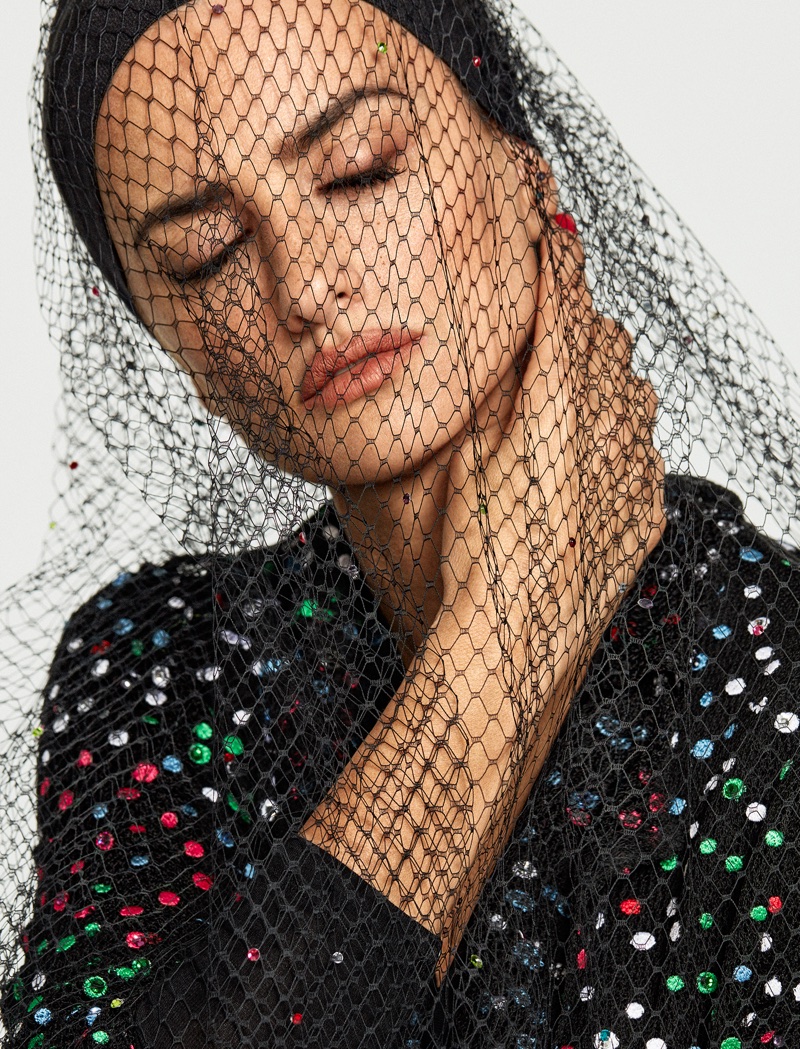 Actress Penelope Cruz shines in Giorgio Armani look
comnum(0) tbcount(0) tbcount(270)
Categories:
Other Brands
We love new handbags, but beautiful handbags. And when we've spotted the Chanel Elaphe Clutch from the Cruise 2018 Collection, we knew we're onto something. This bag is unique because it is a limited seasonal piece and the design is inspired by the Ancient Greek. It got everything to be named a 'timeless beauty', but are you willing to take a chance on something new.
The Design
This Coco Pleats Clutch with Chain is not like the Coco Pleats Clutch Bag, although some parts look quite similar. In fact, this Coco Pleats Clutch is made from Elaphe, which an exotic leather (thus also explains the higher price). And also it comes with that chic woven chain leather strap, which is stunning!
This handbag has a nice curvy and feminine shape. It's like a small handbag that fits perfectly with almost any outfit you want (especially in the beige shade). It's an elegant bag for the modern woman, featuring a newer version of the CC logo. If you look closely at the CC, you can see that the inside has a different color.
The Interior
Even tough it's named a clutch, this bag is definitely larger than the Classic Quilted WOC. In fact the WOC is measured 4.8' x 7.6' x 1.4' inches while the Coco Pleats Clutch with Chain is sized at 6.7' x 10.6' x 2.8' inches. So this bag is bigger in every way and the interior is obviously also roomier.
The Prices And Sizes
Style code A57033, measuring 6.7' x 10.6' x 2.8' inches, priced at $7000 USD, $9750 CAD, €7000 EUR, £6490 GBP, $11760 SGD, $61000 HKD, $10880 AUD, ¥930960 JPY, 36970 MYR via Chanel boutiques.
comnum(0) tbcount(0) tbcount(302)
Categories:
Other Brands
Kim Noorda takes on statement hats for the December 2017 issue of L'Officiel Netherlands. Captured by Nicky Onderwater, the Dutch model poses in rustic styles with bold accessories. Stylist Tricja Styling makes sure Kim stands out in fitted coats, wide-leg pants and puffed-sleeve tops. Posing outdoors, the brunette stunner is a natural beauty for this editorial.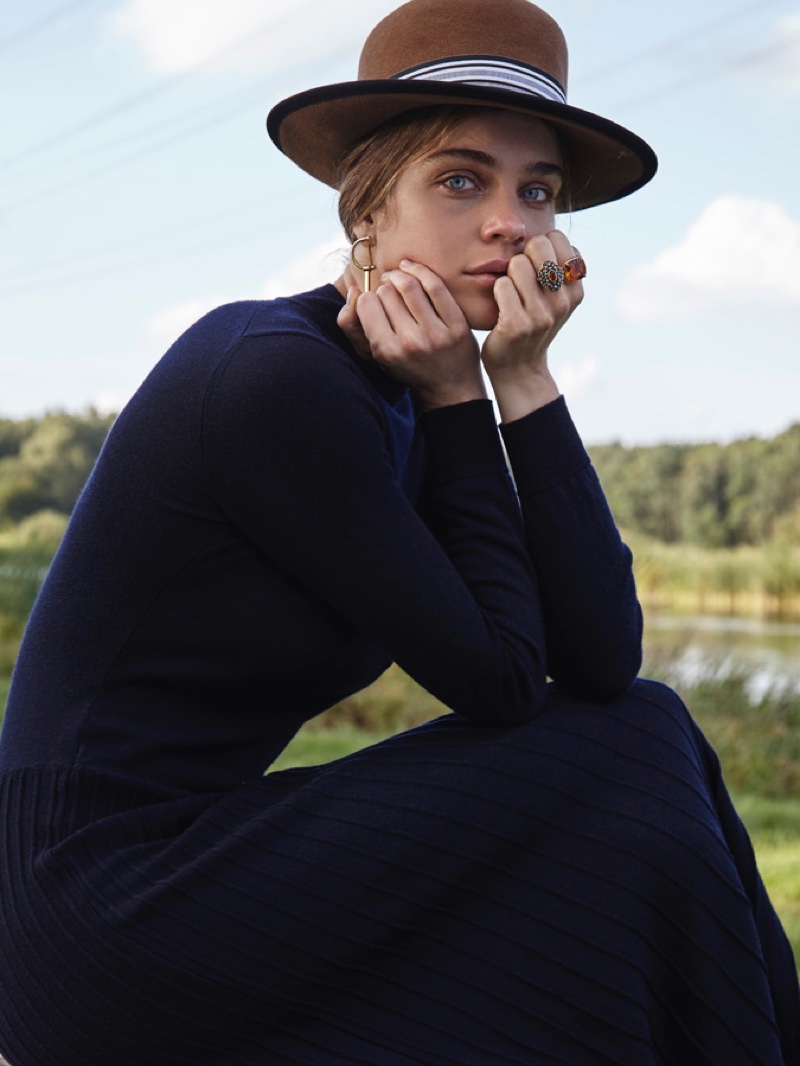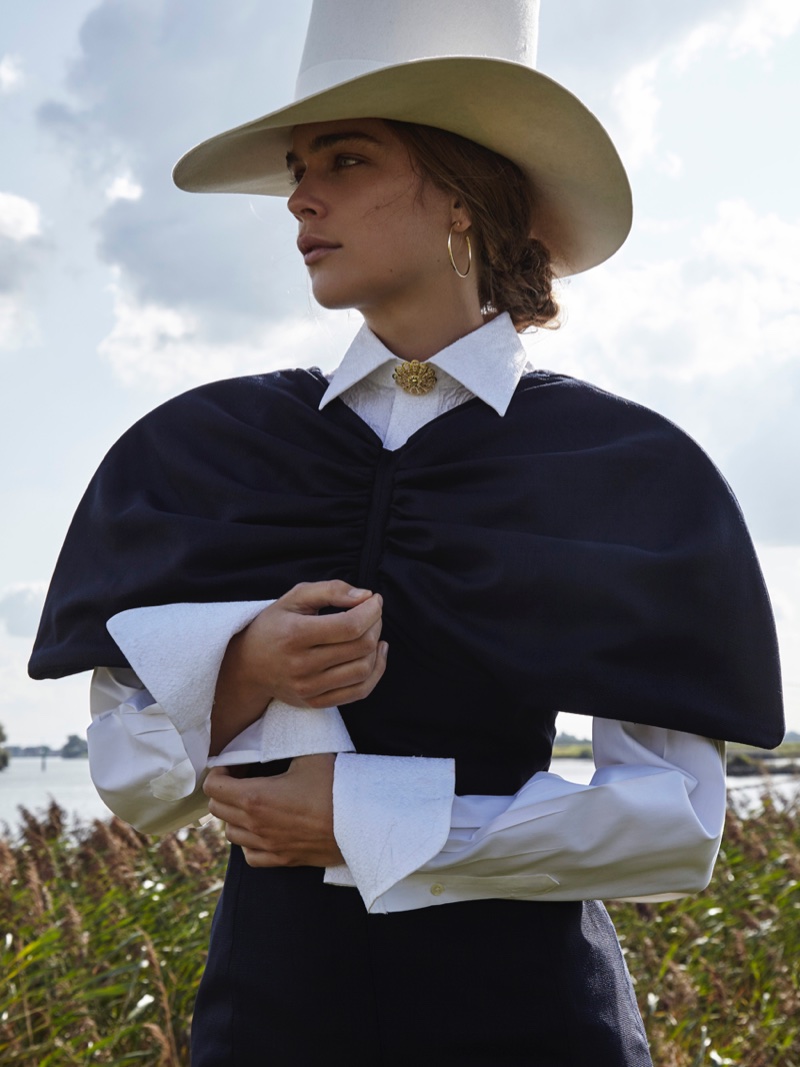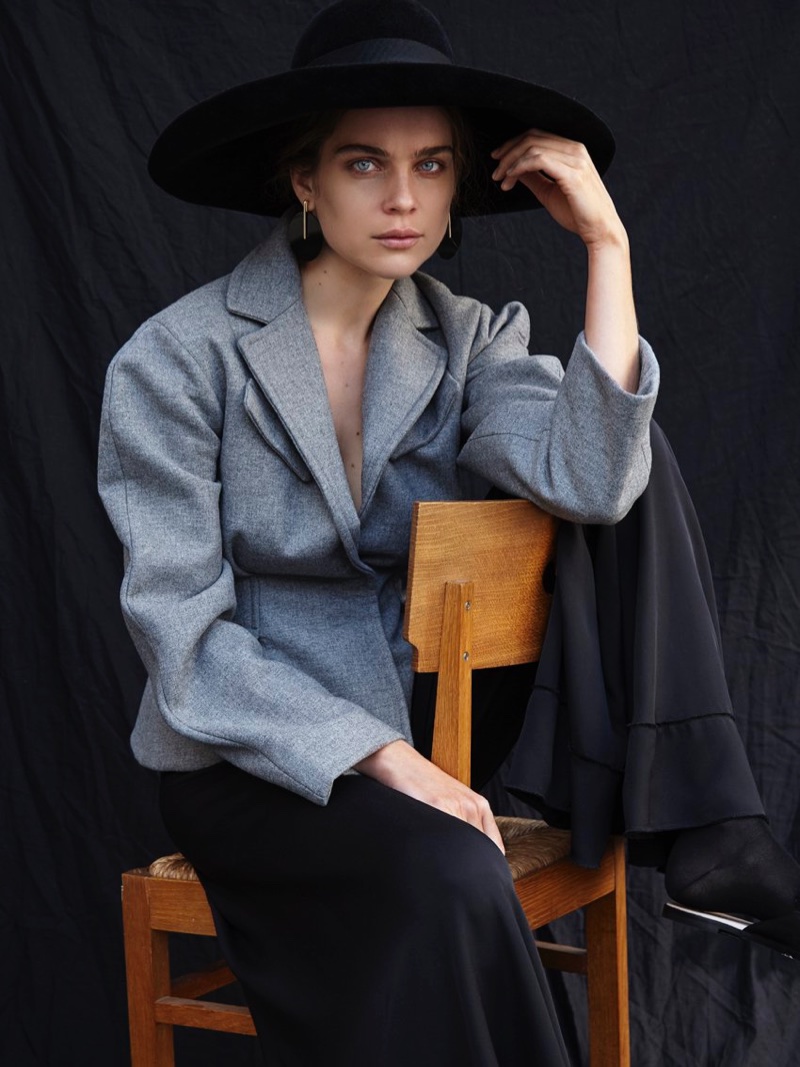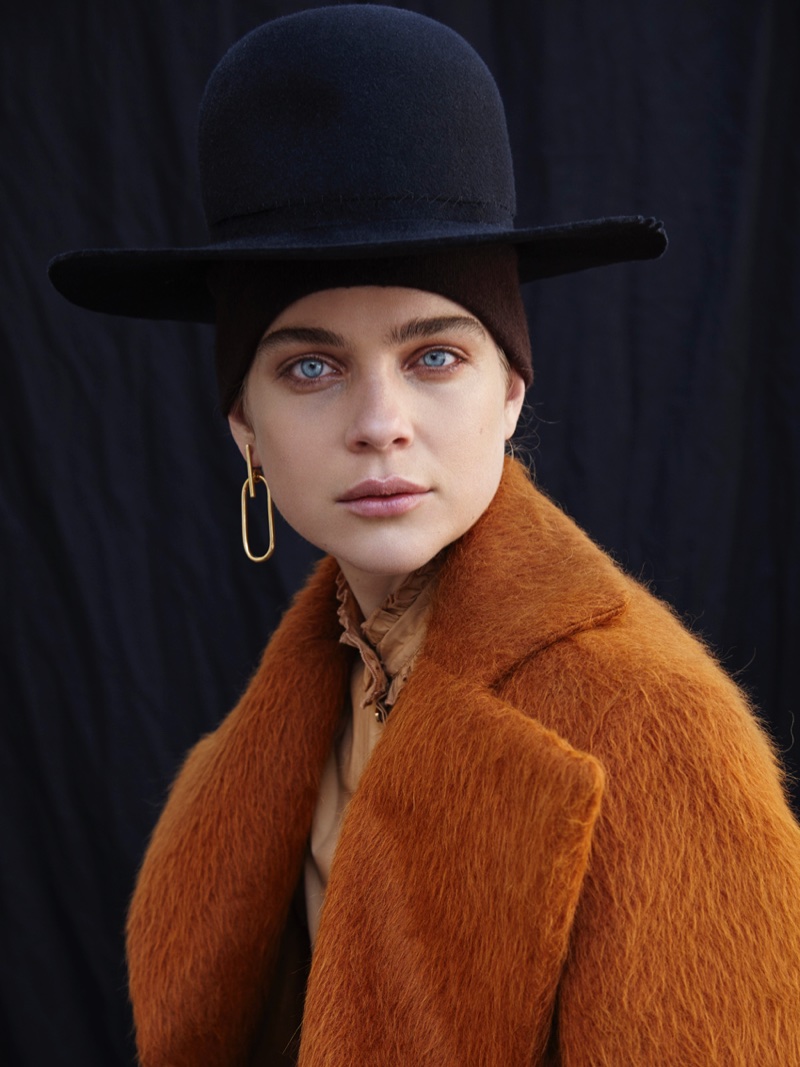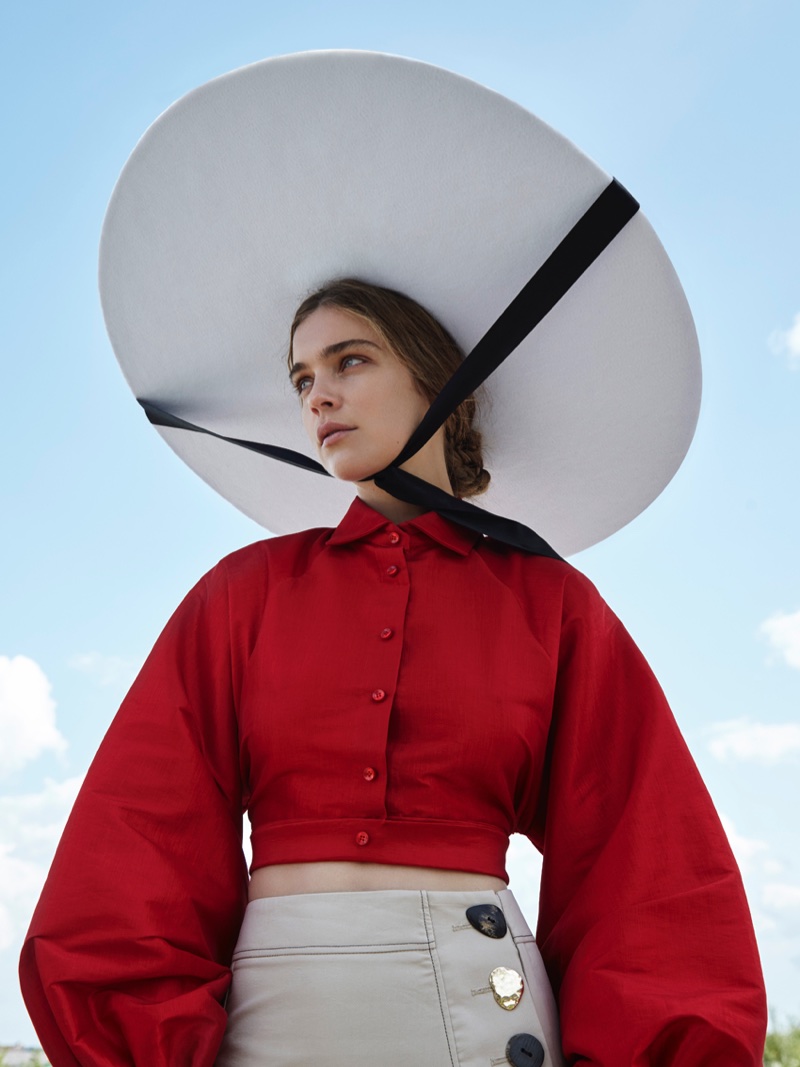 comnum(0) tbcount(0) tbcount(372)
Categories:
Other Brands
comnum(0) tbcount(0) tbcount(281)
Categories:
Other Brands
The Croisiere Wallet On Chain is a special handbag that has been with the house for a very long time. Each collection has its own Croisiere WOC style, for example the J'Adior Croisiere WOC, the Turn Me Dior Croisiere WOC, the Lady Dior Croisiere WOC and now introducing the new Diorevolution Croisiere WOC for the Cruise 2018 Collection.
The Design
The Diorevolution is a new collection that has been released this year. The first handbag crafted for this line was a modern flap bag, convertible to a clutch bag with hand-slot. The Croisiere WOC version is a bit different. The overall look is minimalistic in solid color. The front features the signature DIOR logo in aged gold hardware for the vintage appeal. It also comes with a chain strap for shoulder carry, as the chain is 120 cm long. The chain can be removed and this handbag can be transformed either in a large wallet or an evening companion.
The Croisiere WOC is truly a luxurious piece of item. The calfskin leather feels luxurious and durable at the same time.
The Interior
The interior is packed with practical compartment and it's the same as you will expect from a Wallet. Inside there is one large compartment, 12 card slots, 2 flat pockets and 1 zipped pocket.
The Prices And Sizes
Measuring 21 x 11 cm, priced at £740 GBP, €850 EURO,WON via Dior boutiques.
More Images And Colors
Categories

New Posts

Hot Posts

Tag Cloud